If you're considering a bathroom remodel in San Diego, it's vital that you take all the time needed to plan out every detail and ensure you overlook nothing! Your San Diego bathroom renovation contractor might offer lots of useful, personalized advice for your home in particular, but note a few essential elements to consider as well. This information will ensure that you end up with a bathroom you'll love for many years to come!
1. Accessible Storage in a San Diego Bathroom Renovation
Your bathroom remodeling plans might already include an enlarged linen closet or built-in shelving along a shower surround, but it's vital that you take advantage of every square inch of space in your home's bath when it comes to storage. Including these details in a renovation ensures your bathroom looks as attractive as it is functional!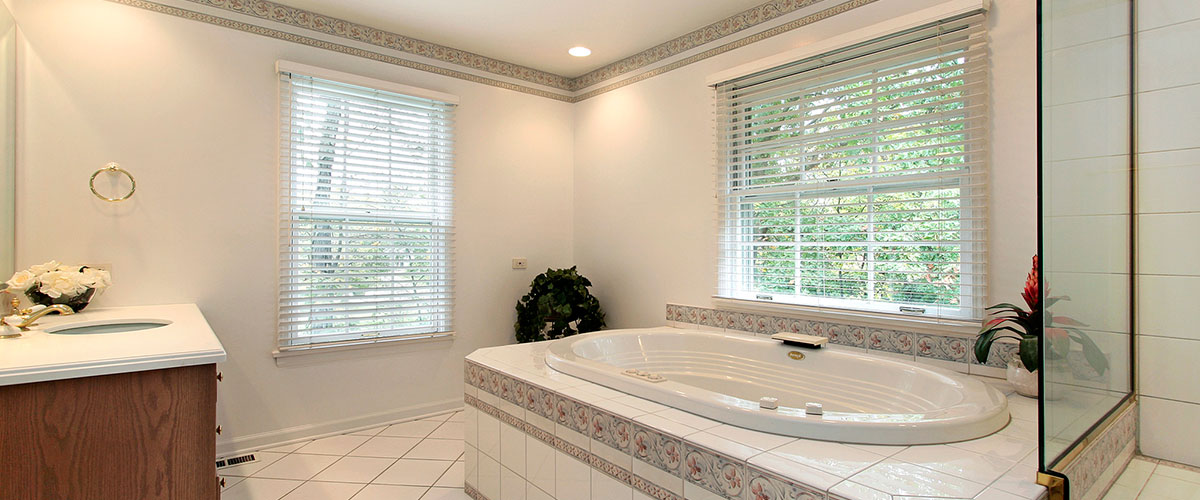 Consider some ways of adding storage during a San Diego bathroom renovation, for maximum accessibility and style:
Recessed storage shelves, built between wall studs, allow for added storage without cutting into the overall footprint of the space.
If you don't like the look of recessed shelving, add a thin cabinet door in front of those shelves. A mirror on the front of the door also means added convenience when getting ready in the morning!
Rather than a wall-to-wall mirror over the sink, choose a scaled-down mirror that opens up the space around its frame. You can then use this space for shelving or cubbyholes.
Scale down the size of your bathroom sink, to open up space underneath and on the surrounding countertop. You can then use those areas for added storage.
A built-in hopper is an excellent alternative to a bulky laundry basket!
2. Include Windows or Skylights in a San Diego Bathroom Remodel
San Diego is known for its beautiful, sunny weather, so why keep yourself cut off from all that gorgeous light when in the bathroom? Added glass block windows create a welcoming look in the bathroom without compromising privacy, as does an overhead skylight.
For bathrooms with a floor above, consider a tube skylight, installed in the walls between rooms. The tub skylight allows for sunlight exposure even in lower rooms of the home, including your bathroom.
3. Choose Water Saving Fixtures for Your New Bath
You might prefer a particular toilet design or an overhead, rainwater showerhead, but don't forget to consider water usage after choosing a fixture style! A low-flow toilet and showerhead reduces fresh water usage, lowering your utility bills and preserving this natural resource.
Your bathroom renovation contractor in San Diego might also suggest other water and power saving fixtures and features, such as LED light bulbs or even a tankless water heater installation. He or she might also know of local bargains for such features, including manufacturer rebates, tax credits, and the like, decreasing your overall bathroom renovation in San Diego costs!
4. How Easy Is It to Clean Those Materials?
If you're like many homeowners, you would rather do just about anything on the weekend than clean your home's bathroom! Dirty floor and shower tiles also create an unhealthy, unhygienic space for you and your family.
To avoid otherwise unnecessary cleaning and ensure a clean and pristine home, talk to your renovation contractor about dirt-resistant tile, grout, and other such materials. Glass tile, as an example, is very dense, without the pits and pores found in many ceramic tiles. A dense surface doesn't hold as much dirt, making glass an excellent choice for your bathroom renovation in San Diego.
Many of today's grout and caulk brands are also designed and manufactured to be stain and mold resistant. These brands might be slightly more costly than low-end brands, but they can result in far less needed cleaning over the years!
5. Older Adults, Think Long-Term Home Ownership!
If you're approaching retirement age, it's vital to consider long-term home ownership and what's needed to keep you safe and independent in your space. Including some important details in a bathroom renovation now means less stress in future years, and ensuring a safe space no matter your age or mobility issues.
As an example, a walk-in shower conversion in San Diego eliminates the need for stepping over a tub wall, a vital consideration for anyone with arthritis or balance issues. Your walk-in shower might also include built-in bench seating, for an attractive yet safe area in the shower. Large entryway doors and an oversized footprint both accommodate wheelchairs and walkers, while enhanced lighting means more safety for shaving and other personal care routines.
6. Consider Lighting During a San Diego Bathroom Remodel
It's vital to consider current or planned new lighting for your San Diego bathroom remodel, especially when choosing new paint and tile colors. In small spaces without much natural or overhead light, be wary of dark colors; even a handsome, walnut-color vanity might seem muddy and dull in that dim space.
On the other hand, a large, white bathroom with lots of light might look overly sterile and dull. Some deep colors on the walls or in the shower surround add warmth and style, creating a cozy, homey look and feeling. If you prefer the look of white tile, consider a warm paint color or deep wood tone for the bathroom vanity, to avoid that stark and sterile look.
In addition to colors, it's also vital to consider lighting needed for your everyday routine. Proper lighting over the mirror ensures safety when shaving and allows for more precise grooming and makeup application! Added lighting in the shower also means less risk of slipping on something you would otherwise overlook on the shower floor, such as soap slivers or grooming tools, as well as increased safety for shaving and other personal care routines.
Keep these six essential elements of a bathroom remodel in San Diego in mind when planning your renovation. Discuss them with your contractor, and you'll no doubt end up with the bathroom of your dreams and a stylish, functional space you'll love to use for many years to come.