Our team is excited to offer the residents of San Diego custom kitchen designing. The first step in the process is scheduling a free consultation with one of our designers. During your consultation we'll go over your vision and what your expectations are. We'll also assess your current kitchen model and see what we have to work with. Our quotes are always free and come with no obligation so you have nothing to lose with San Diego Kitchen Renovation.
The next step in getting your custom kitchen designing package together is drawing up the blueprints and plans of your design. You'll get to see a copy of these plans and give your input and make any changes before we begin our work. There was one client that we had in San Diego that saw our blueprints for her kitchen and wanted to make some last-minute changes.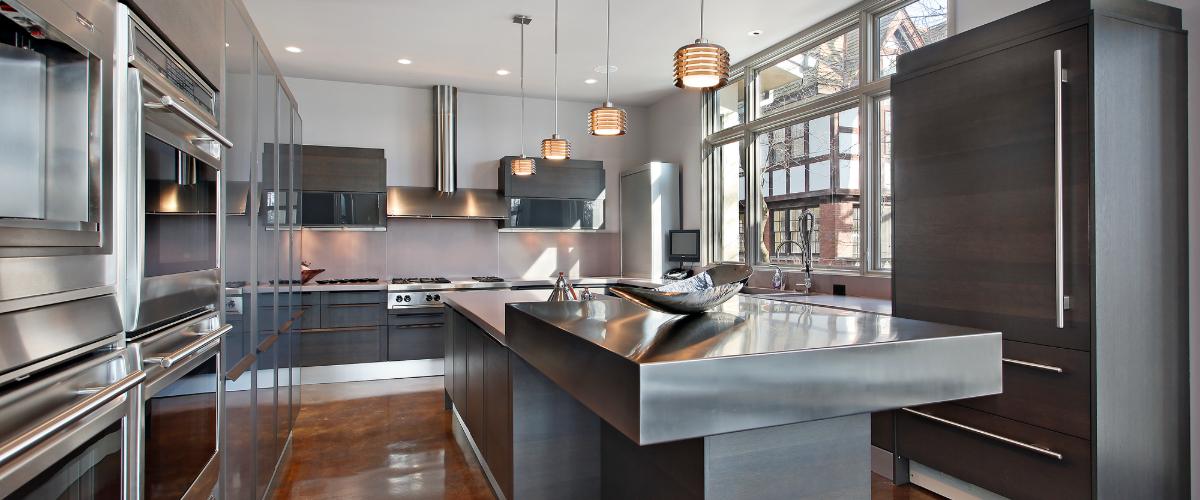 Normally, our clients are absolutely thrilled with our custom kitchen designing plans so this sort of through us for a loop, but we're humble enough to admit when we need to go back and make a few tweaks to the plans. It's better to have this happen before we begin construction.
Our team graciously made the adjustments that our client suggested and we applied them. The day came for us to begin building our client's dream kitchen. We arrived early in the morning so we could move her appliances and furniture out of the kitchen. Next, we began removing cabinets, ceiling fixtures, and flooring. This client's kitchen needed a complete kitchen renovation.
She chose the latest and most modern fixtures and designs for her custom kitchen buildout. The last thing we did during the custom kitchen renovation was to install the ashy gray floorboards which looked absolutely amazing once we finished.
It was time to reveal the finished kitchen to our client and she loved it. Our team was glad that we made those final tweaks and suggested adjustments for her because they turned out to be the icing on the cake and looked really good and fashionable.
We always make sure that our clients are 100% satisfied with their custom kitchen designing before collecting the final payment. Our client was more than happy to write us that check because she said our work was better than any she's ever seen. These are the types of compliments that we receive all of the time.