San Diego Kitchen Renovation Pros isn't your average home improvement contractor. Our team actually cares about you and your home looking gorgeous. We understand that deciding to add something like granite countertops to your kitchen is a big investment. However, we want you to realize that we'll be with you every step of the way and will explain the entire process to you. Our team will work hard to help you choose the granite countertop option that best fits your style and budget.
A few years back we were sent to a project in San Diego at a beautiful condo on the beach. The elderly couple who lived there wanted to update their kitchen with brand new granite countertops. We thought this was a great idea considering the rest of the kitchen had a very modern look and feel to it. We sat down with our clients and helped them choose a pattern that was perfect for their space.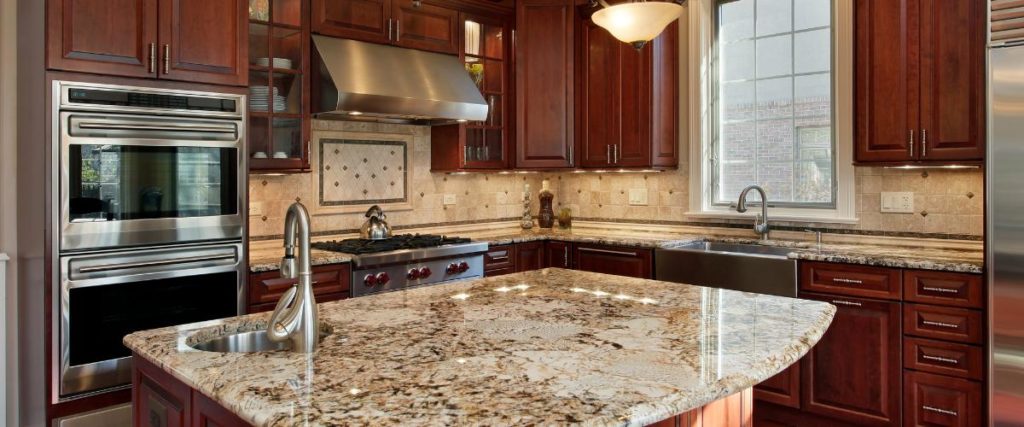 We did run into a small snag and that was the price. The pattern of the granite countertop that our couple was looking at was a bit out of their price range. Our goal is to give our customers exactly what they want because after all, they're going to be looking at these countertops for a very long time. Now, we couldn't do anything to change the price as the countertops come from our reputable supplier but what we can do is help our customers see the beauty in other styles.
Our clients had their hearts set on granite so we continued searching for a more budget-friendly pattern. We even called the distributor to see what they suggested. After much deliberation, the couple found a style of granite countertops that they liked even more and the price was within their budget. Success!
You see, we always go the extra mile for our customers. There was no way we were just going to pack up and leave or try to get the couple to lower their standards and choose another type of countertop. Our goal was to give them the granite countertops of their dreams and that is exactly what we did.
On the day the granite countertops were to be installed all systems were going and we finished within a few hours. The couple had a very small kitchen so it didn't take us long. When we finished the kitchen renovation, we made sure to clean up our work area, as we always do. Our clients were so impressed by our work that they couldn't stop complimenting us.
We removed the old countertops and hauled them away, free of charge, for this couple as a courtesy service. A few days later we found an amazing review left by this couple on our Facebook page. It was amazing how many jobs we acquired from what they had to say about our company here in San Diego.