One common question from homeowners revolves around kitchen remodeling without a permit. What are you allowed to do without getting the city involved, versus what requires inspections and permitting? Also, homeowners might wonder what happens if you build without a permit.
These questions are vital to consider for a few reasons! One, building codes typically require permits for work that affect your safety or the home's stability. Two, renovating without needed permits can make selling a home complicated, if not impossible! For these reasons and more, you might check out some vital information about kitchen remodeling with and without going through the permitting process.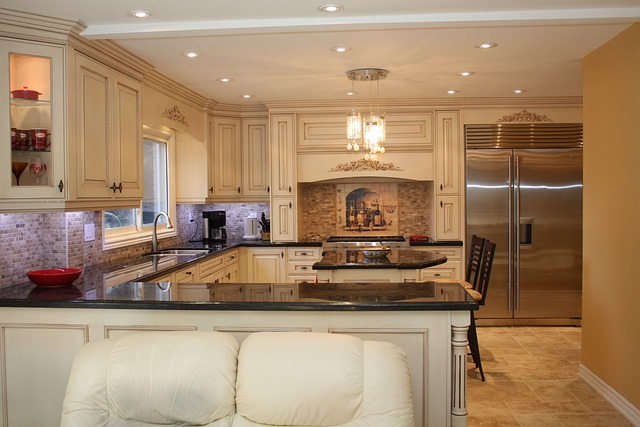 Kitchen Remodeling Without Permit: What You Should Know
Generally speaking, local building codes cover anything related to a home's structural stability. For instance, removing a wall means less support for the home's weight which puts more stress on the surrounding framing. In turn, you will probably need a permit before removing a wall or creating a cutout.
Moreover, some local building codes require permits before replacing cabinets. Remember that cabinets put tremendous stress on the home's framing and walls. A city or county might require permits and inspections for full-scale cabinet replacement. However, these regulations vary from one city or county to another.
Local codes always encompass a home's plumbing and electrical systems. Consequently, any changes made to plumbing pipes or wiring require a permit. This includes relocating or adding new pipes, running new wiring through the space, and other such changes. With that in mind, always check with your city before tackling anything electrical or plumbing, even for seemingly minor projects.
Also, many cities and counties require permits for window replacement or installation, including changing a window style. Certain areas might have specific requirements, such as hurricane-resistant glass in the tropics. Accordingly, never make changes to a kitchen window without first determining if you need a permit. A local window installer can also advise on needed permits and inspections for the project.
Lastly, note that many cities require a permit if you change the purpose of a room. This is especially true if the project means adding or removing plumbing or electrical. For instance, you'll probably need a permit to install a kitchen in what is currently a dining room or bedroom.
***The remodeling company you choose to work with should handle this permit approval process for you!
What Can a Homeowner Do Without Building Permits?
Now that you understand a bit more about what permits cover, consider what you can generally do without a permit. However, ensure you check with a contractor or city inspector before beginning any major renovation project. This simple step ensures you adhere to local codes as needed!
First, note that cosmetic changes don't require a permit. This typically includes painting or refacing cabinets, painting the walls, and installing new floor tile. Also, if the project doesn't include rewiring or new plumbing, you can replace the lighting, sink, and appliances without permitting.
Additionally, homeowners can usually install a kitchen island without a permit. The exception is if you plan on running new wiring or plumbing through the island. Homeowners are also typically allowed to change surface materials without permitting. As an example, you might swap out the backsplash tile or install new counters without inspections.
Lastly, note that some cities or counties might require permits for adding a wall or other obstruction, especially in a kitchen. For instance, most cities require kitchen doorways to be a certain height and width. As such, adding a wall or other enclosure might encroach on a nearby doorway. Whatever the case, check with your city and note if you need a permit before adding a kitchen wall.
What Happens If You Build Without a Permit?
City inspectors don't simply show up to residential homes and expect to walk through the property. The exception is that some cities require regular inspections of rental properties. Still, these are typically scheduled in advance, as even inspectors must respect a tenant's privacy!
Homeowners are often tempted to forego the permit process for their projects. However, this can be a costly and dangerous mistake!
Check out some reasons why homeowners should never skip these steps, especially for kitchen projects:
Cities and counties release permits once they see that planned work adheres to building codes.
Local building codes ensure a home's structural stability. For instance, removing a load-bearing wall without replacing its support can risk walls and ceilings collapsing.
Building codes also encompass electrical and plumbing work. Improper electrical work risks fires. Poor-quality plumbing installation and repairs can mean burst pipes, backups, and flooding.
Additionally, incorrect wiring can mean an increased risk of shocks! This risk increases for wiring near water, which is an excellent conductor of electricity.
Since permits and inspections ensure a safe structure, you might struggle to sell your home if it includes unpermitted work.
Your homeowner's insurance might not cover repair costs for damages caused by unpermitted work! In turn, you might need to pay out-of-pocket for fire and flood damage, wall and ceiling cracks, and the like.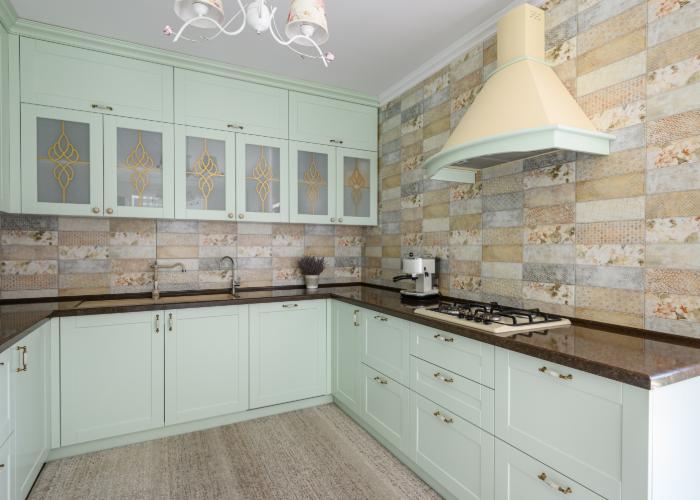 Do I Need a Permit to Replace the Kitchen Cabinets?
Codes covering kitchen cabinet installation and replacement vary from city to city, as said. Some might require permits if you change the cabinet layout or put new cabinets where there are none currently. Many cities require permits if you'll be placing cabinets within a certain distance of electrical outlets.
Whatever the case, check with your city before planning a cabinet replacement project. If you don't need a permit, they'll let you know! On the other hand, getting needed permits and inspections ensure a quality job. You'll also avoid the risk of a home not passing an inspection if you decide to sell.
San Diego Kitchen Renovation Pros is happy to help explain kitchen remodeling without a permit. We offer custom designs with only the highest-quality materials on the market today. Additionally, we're happy to answer your questions about kitchen renovation every step of the way and work with the local building department. To find out more about your needed renovation, call our crew today. You can view one of our recent remodeling projects here.